An organised workflow
The day starts with a gentle, welcoming hello, the gathering for the first song of the day, and playtime before the first workshop at 10 am. Time flies within an organised rhythm which children appreciate and instills confidence in them. This arrangement allows for our team to improvise as they see fit: snacks, mini shows, etc.
Workshops at Ursule et Zoe
At 10 am and 3 pm your child is called to participate in the daily workshops. Carefully crafted by the teacher, the workshop consists of an enriching show for your child. Their satisfaction is our main objective and your child will soon be talking about its favorite workshop!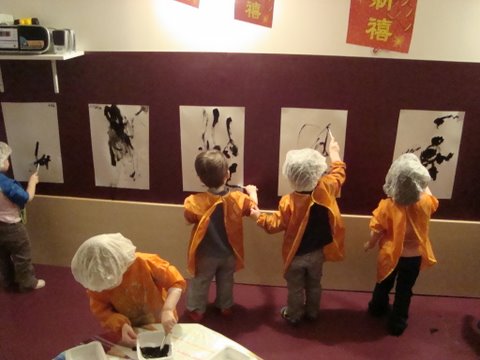 energylaughtscreativityconcentrationand more...